As social networking is becoming more and more important to your online business success, Twitter is a social media site that should be an important part of your internet marketing plan.  
I put together this video to take you 'step by step' to set up your Twitter account in a matter of minutes.  Although, be prepared with what you will name your account, which of course should reflect your business niche.  Your profile will also be an important part for others to find you.  Twitter limits you to the number of words you can use in your profile.  So carefully select the words and keywords that will reflect you and your business. 
Please let me know if this video was helpful in learning how to set up a new Twitter account.  Leave any questions you might have the comments section below.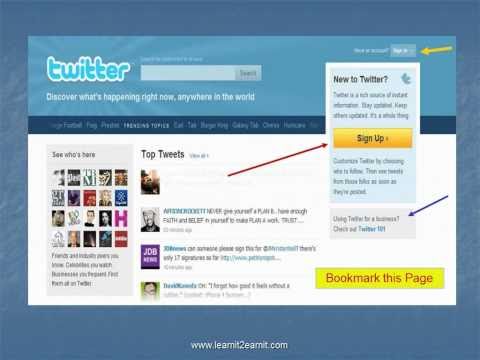 P.S.  Once you have your Twitter account up, please follow me www.twitter.com/learnit2earnit and I will be sure to follow you back! 
—-